Selecting a bridal gown 2 – by location –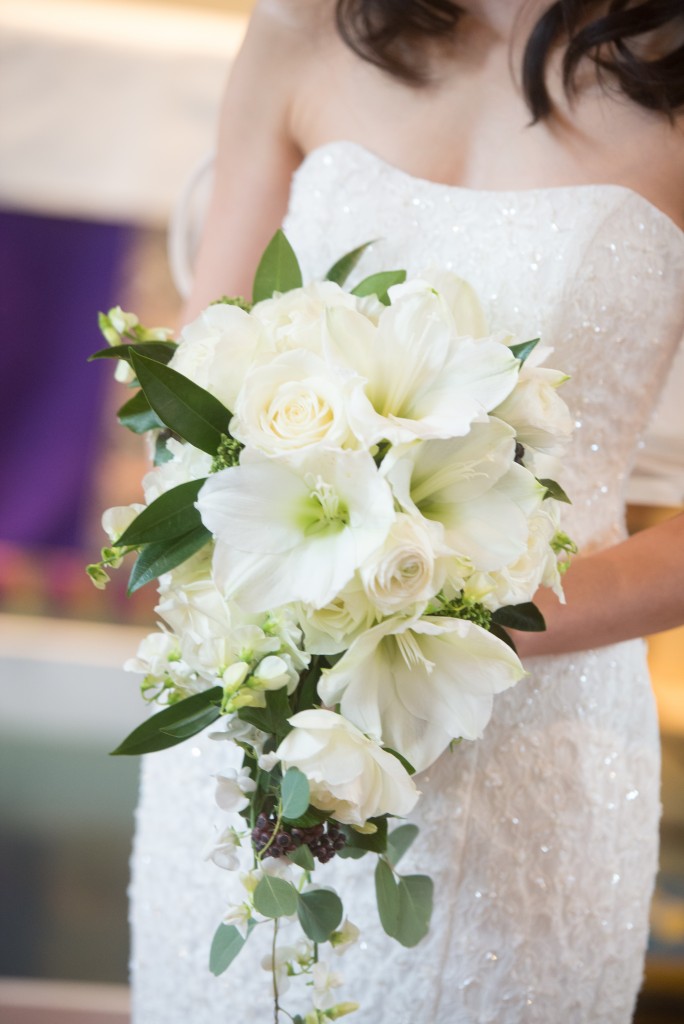 As I mentioned in my previous post, I was working at a high-end bridal salon in NY.
With my experience, I would like to share some simple points of what to keep in mind when choosing your bridal gown by the locations.
At an old, big church with many guests…
A dress with a big skirt will work to balance with the venue.  It is a traditional style.  A long train and a long veil with a shining tiara will be dramatic.  You will feel really like a princess.
If you would like to be more formal, you can wear gloves.
On a beach…
Usually a wedding on a beach will be in a rather casual atmosphere.  A slim dress in silk organza with short or no train will look breezy and will be a practical choice for you.  Try to avoid a petticoat inside the skirt to keep you cool in the hot weather.
A short veil will be good, because your big day can be windy and a short one is easy to control. 
Flat shoes or low heels are recommended to walk in the sand.  Or you can go bare foot, if you would like to.
In a garden…
A dress with beautiful, intricate laces will elegantly go with the flowers and leaves of the garden.  Colorful embroidery may be pretty as well in a blooming season.
It will be perfect if you put some matching lace on the edge of the veil.
At the last, the most important thing to remember is that it is YOUR wedding.
You can wear what you want to.
I do hope that you will find the dress which you will fall in love with.
Enjoy the shopping!