'WOMEN: New Portraits' Annie Leibovitz Photo Exhibition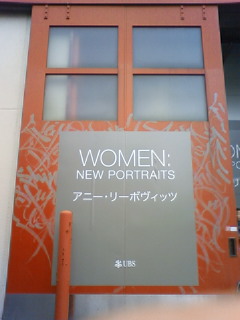 Yesterday I visited this exhibition held in Shinonome area in Tokyo.
Luckily I heard about this event from my friend K the day before its last day.  Thank you, K!
The venue used to be the 2nd floor of a printing factory.  Her photos were displayed simply on a glass boards and big screens.
Portraits included the world renowned women such as the education activist Malala Yousafzai, the British singer Adele, and the fashion model Natalia Vodianova … talented, beautiful, and strong women.
They had different background coming from various parts of the world.  But one thing in common among them was that each of them had their own belief and was living their lives expressing that believes, which I thought was beautiful.
Oh, I should not forget my favorite comedienne, Ellen DeGeneres!  She always makes me laugh.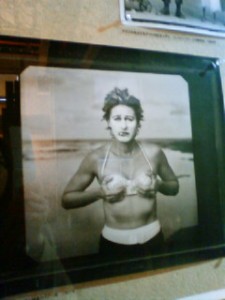 Staring at the portraits, I was feeling something in the models looking at me through the lens.  What is it…?
When I was about to leave the site, I realized that it must have been the trust they had in Annie.  I saw peace, joy, and confidence in their eyes.
It was a rather small, but great photo exhibition in a relaxing atmosphere.  I enjoyed spending time there very much.
This exhibition was held in London before Tokyo, and the next destination will be San Francisco.  Then it will be circulating several more cities in the world including NY.
You may want to check here to see if it is coming near you.