Selecting a bridal gown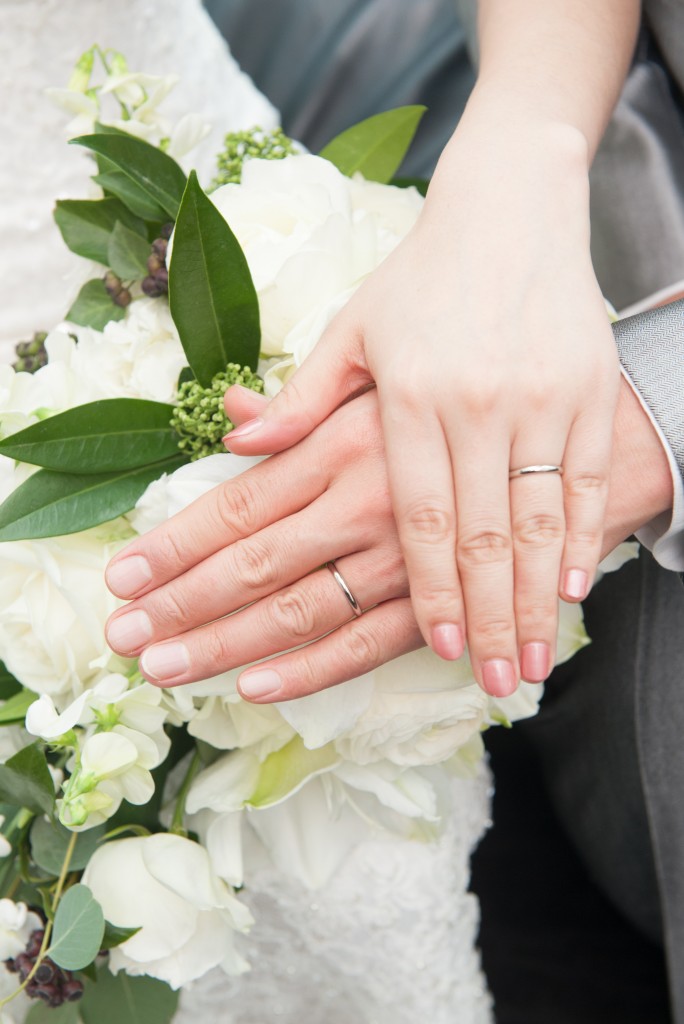 It has been almost a year since my husband and I got married in Tokyo.
I was a sales person at a bridal salon in NY some years ago.
When I got engaged, people said to me that it would be very hard for me to pick the one for myself, because I knew too many designers and too many beautiful dresses.
But the truth was…no! Actually, it was pretty easy.
Probably because I saw so many dresses in my career that I knew what style would look good on me.  And also, I knew that it was a nice idea to decide quickly, otherwise new seasons and new collections would keep coming up and up and I could never decide!
Still, I visited three bridal solons in Tokyo and tried on three – four dresses at each salon.
I did it because it was my first, and hopefully the last, chance to try on so many pretty wedding dresses and to feel like a princess.  And it was the maximum I could do to make a decision in time.
At the end, I chose the very first dress which I put on at the very first salon.  It was an off-white strapless gown in a mermaid shape with some beadings and spangles.  I wished that the train could be bustled during the reception to be more comfortable.  But unfortunately bustle is not common in Japan yet, so I kept my train down whole day.
In my next post, I would like to share some points to choose a bridal gown.