Dan Flavin Exhibition at Espace Louis Vuitton Tokyo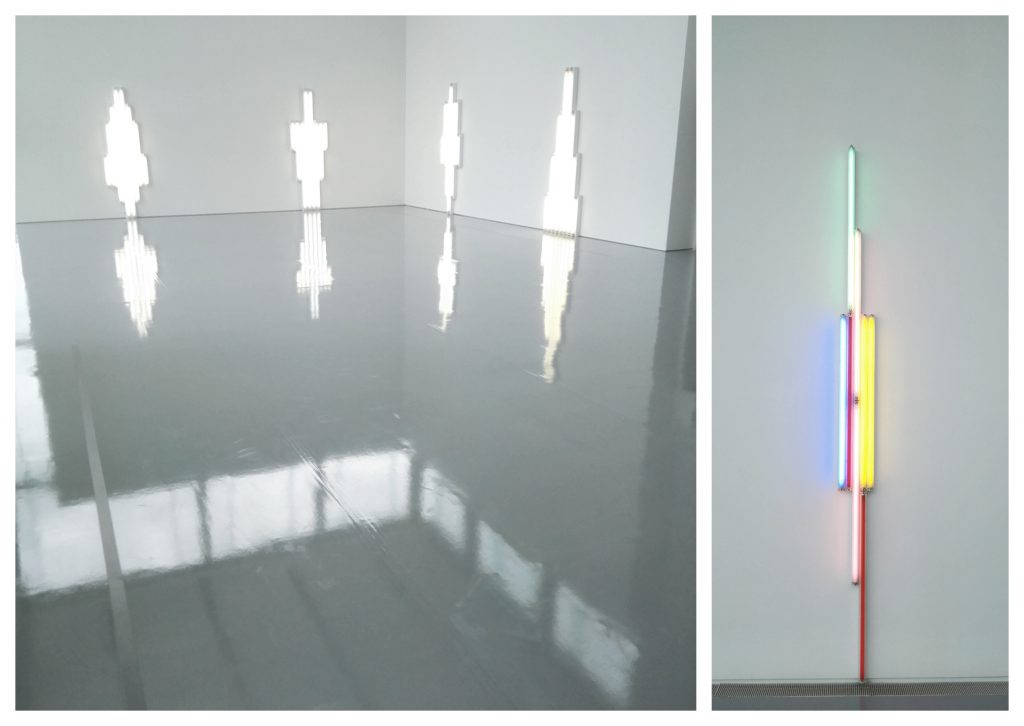 I was feeling like beautiful things, so I visited Espace Louis Vuitton Tokyo to  see Dan Flavin exhibition.
Espace is created by Louis Vuitton and its concept is:
"It is both a visually stimulating architecture and an exhibition place encouraging creation of new contemporary artworks."
To fully enjoy the art, I needed to fulfill my stomach.
So I headed to an Italian restaurant called Trattoria Tanta Bocca in Kitasando.
My lunch's appetizer was these lovely vegetables with savory bagna cauda sauce.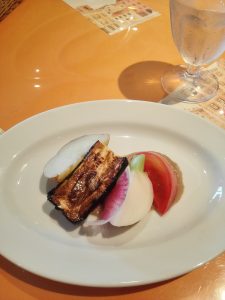 I liked their pasta with prosciutto, too, though I forgot to take a photo.
It seemed that their specialty was beef.  As a meat lover, I would love to go back to this restaurant again.
I got full-energy to go, and my next destination was Omotesando to see the Dan Flavin Exhibition.
Espace was on the 7th floor of Louis Vuitton building which was located in the middle of busy Omotesando Avenue.
I felt grateful to Louis Vuitton who had been offering this neat art space to the public with no fee.
According to Espace's site, "Dan Flavin (1933-1996) was a leading figure in the Minimalist movement who devoted his life to exploring the medium of light."
Only fluorescent tubes were used in this exhibition.
These simple installation stood out in the empty space with high ceiling.  It was fascinating to see the fluorescent tubes, such a simple equipment, could turn into a clean and modern art.
Some of the art pieces looked like a cross to me.
Flavin was forced to go to a religious school by his father when he was little, and later escaped from it.  I wondered this experience in his childhood had influence on his artwork, even if he rejected religious interpretations on them.
As the exhibition had only several pieces to see, I headed to Omotesando Hills which was across the street.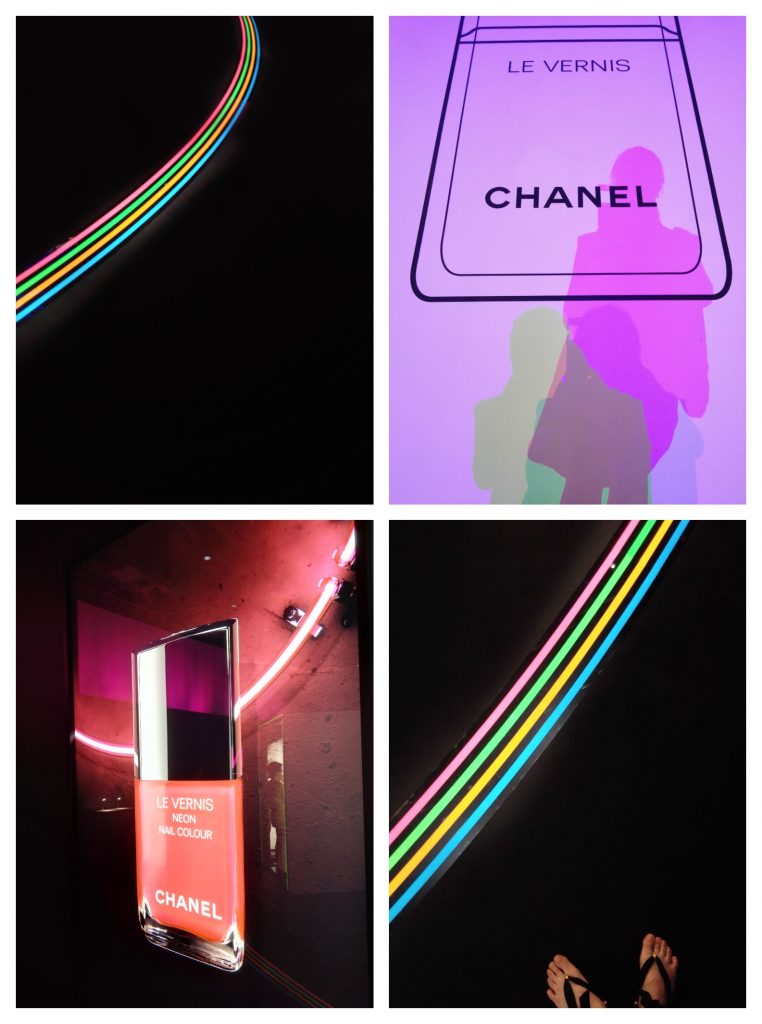 There, Chanel was holding a make-up event called"NEON WAVE."
I was not much into the make-up stuff, but enjoyed the venue's neon lightings.
It was a funny coincident that two places I visited that day were both featuring lightings.
They made my day lighted colorfully and beautifully.
Cherishing beautiful things and enjoying delicious meals.
By following these instinct which I had in the day-off morning, I felt that my soul was purified.
Beautiful things + Delicious Foods = Happiness
This will be my favorite style to spend my day-offs.