A weekend lunch in Kamakura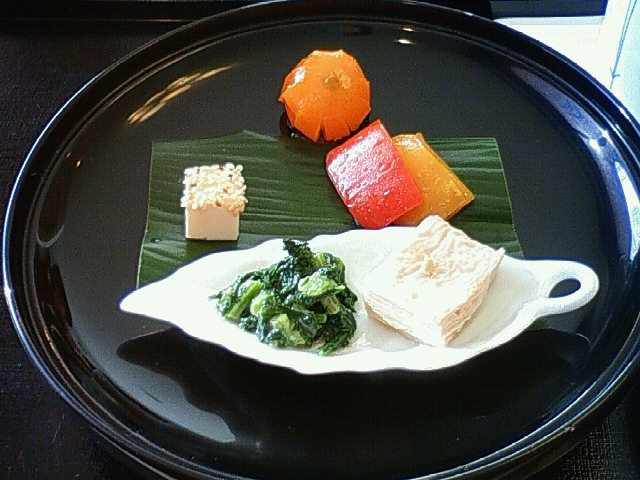 I visited a Japanese cuisine place called Yamada in Kamakura last weekend with my cooking teacher and her students. Yamada is known not only for its delicate and beautiful Japanese prefix lunch but also for their long waiting list of 2 years!
Our highly anticipated lunch included an elaborate appetizer as shown in the above photo, very thick sashimi of mackerel and scallops, an eggplant with miso paste, tempuras, a probably ground potato dumpling, miso soup and rice which was cooked with various ingredients, and a light Japanese dessert made with sweet beans.
The most impressive dish for me was the red kidney beans tempura. It was almost like a dessert because of its sugary taste, but yet it is a tempura to eat with green tea salt. Also, the sticky texture of the beans was unique and enjoyable for a tempura.
The restaurant is in the house where the restaurant owner/chef currently resides in. The 3,500 JPY lunch comes with a well maintained garden view and a lovely cat sleeping on a chair as well.