Mitarashi Dumpling in Kyoto Shimogamo Shrine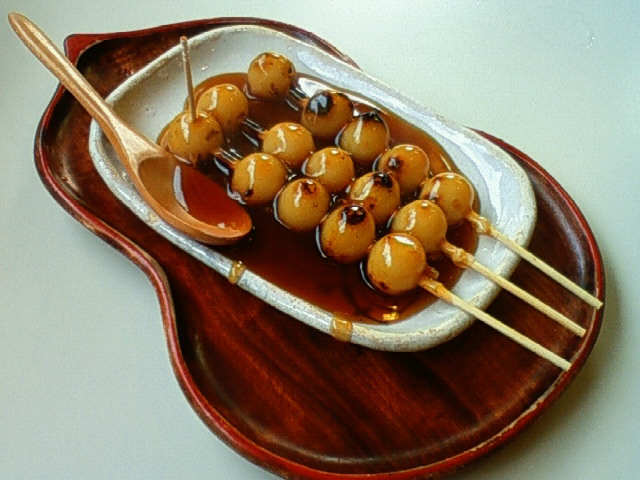 Mitarashi dumpling is a popular sweets in Japan.  5 small dumplings are grilled on a skewer, and served with sauce which is made of soy sauce and sugar.
It is believed to have its origin at the Shimogamo Shrine in Kyoto.  The small, round-shaped dumpling represents a bubble in Mitarashi Pond in the shrine.
At the café where I visited, they served freshly grilled dumplings.  Did I make a mistake to order a hot dish in the hot and humid Kyoto summer…?  No, absolutely not! I truly enjoyed those soft, tiny and flavorful dumplings with delicious savory & sweet sauce, in an air-conditioned room, of course.