Personal Shopping with Kiki for Men #2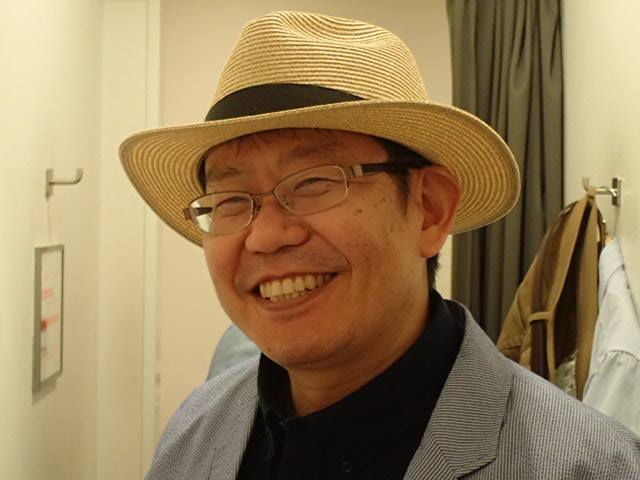 I was pleased to provide my personal shopping service for my friend, Mr. Idaya.
Our shopping took place at BICQLO in Shinjuku.
You can read about my first male shopping client, Mr. Masaaki Ito here.
We met in front of the store at 10 am when the store opened.
It was on Sunday, so I expected the fitting rooms would be full by the middle of the day.
Mr. Idaya's request:
Clothes to become dandy.
Items which make neat coordinates, which he could wear to social meetings.
Ex. Jackets, collared shirts, chino pants, and hats.
As always, Mr. Idaya, our common friend, Mr. Yamada, and I went around in the store together and picked out clothes which we liked.
At BICQLO, I was grateful that they let us try on items as much as we wanted, and also that they let us take photos in the fitting room.
Purchases:
Light jacket with thin blue and white stripes
Collared shirts in brown, navy blue, blue and brown check pattern, and light gray with polka dots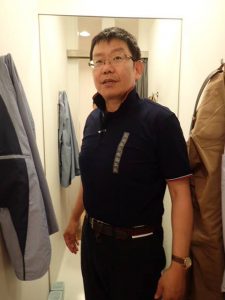 Polo shirts in pink, navy blue with red edge on its collar
Chino pants in navy blue
Straw hat in light brown
Belt in Italian brown suede leather
It was a good idea that he bought items with colors or patterns which were new to him. Because he chose basic colors, such as brown or navy blue, it would not be very hard to put them together with his existing wardrobe.
For example, with the same jacket and pants, different shirts gives different impression:
Navy blue…cool and clean look
Check pattern in blue and brown…more casual coordination
Pink…softer feeling
etc.
I do hope that this shopping experience will help him dress dandily, as he desires.
Looking forward to seeing Mr. Idaya again for Fall / Winter shopping as requested.