Personal Shopping for Men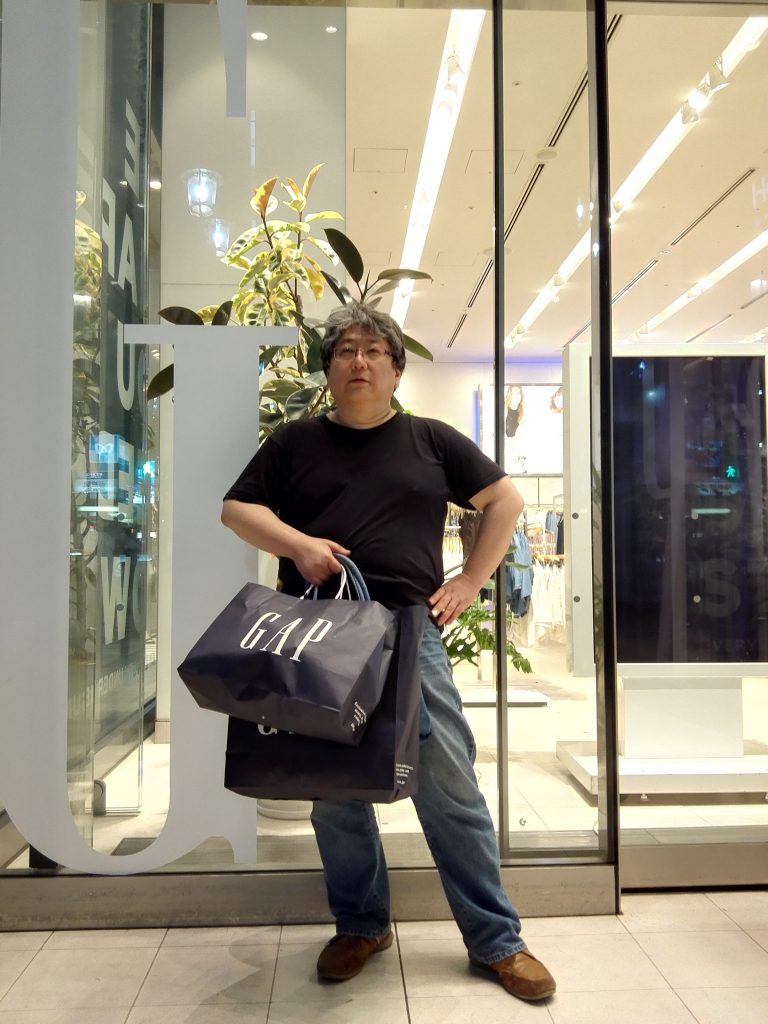 It was my pleasure to start providing men's personal shopping service.
My first male client was Mr. Masaaki Ito.
This time, shopping took place at GAP Ginza Flagship Store.
He was looking for items to wear both to work and in private time, especially tops, pants, and shoes.
He was open to most designs and colors. So I started picking out items based on my impressions and analysis on him.
As always, he and I walked around in the store and chose items togehter.
Then we headed to a fitting room to try them on. Our hands were full of clothes!
The items Mr. Ito tried on:
– Button Down shirts in different colors and patterns
– T-shirts
– Pants
– Short pants
– Sporty parka
– Straw hats
– Shoes, Flip flops
– Belts
Fedora hats looked very nice and fashionable on him.
In the photo below, he seemed ready for a vacation at some Southern inlands with the hat!
As I expected, red looked good on him and was one of his favorite colors.
With a red shirt on, his complexion looked better and livelier.
The followings were a bit new challenges for him, but turned out great:
– Shirt with bright blue check patterns
– T-shirt with bold borders in navy and white
I suggested that light brown belt would be a nice insertion of color when wearing navy on the top and bottom.
Also, a white button down shirt will be helpful in summer. By layering it over a T-shirt in any color, it will give a clean and more dressed-up look.
Mr. Ito's purchases:
– Button Down shirts
– T-shirts
– Short pants
– Straw Fedora hat
Our shopping was done just in 2 hours as planned.
Mr. Ito was open to new challenges to try on, so his shopping bags were filled with various colors and styles.
I cannot wait to see him in these fresh items on him and know how people around him would react.
It was my honor to be a personal shopper for Mr. Ito.
I will be looking forward to see him at the Fall / Winter shopping again, as requested.