Personal Shopping with Marsha #2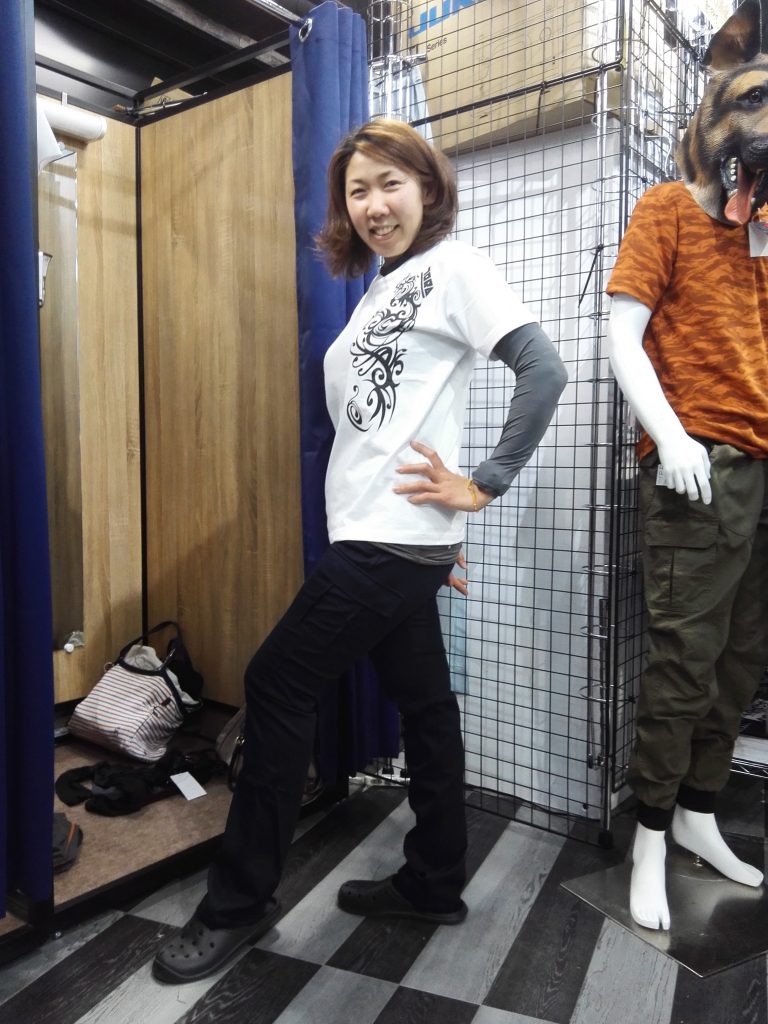 It was my pleasure to provide my personal shopping service to Ms. Marsha Yajima for the second time.
Here is the article of her first personal shopping with me.
Her request for this shopping was to coordinate her working attire.
As a professional house cleaner, she definitely needed some clothes which protected her from sun burn, bug bites, and injuries. So her target items were long sleeve T-shirts, half sleeve T-shirt to layer on, and cargo pants which have big pocket on sides to keep cleaning tools.
We headed to Workland in Komazawa Daigaku area.
I sometimes enjoy visiting DIY stores, but it was my first time to be at Worklnad. According to Marsha, this shop has an excellent selections of work clothes, comparing to others. She is right, because there were tons of work pants, jackets, outfits for steeplejacks, etc.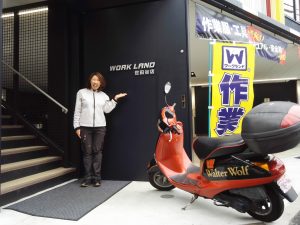 They had only clothes for men, but we managed to find items which were good for Marsha by trying on and see how they fit her.
Cargo pants :
Firstly, she tried on some brands including ones which were on sale.
Her choices were 2 pairs of dark navy and black. Navy will look cool and neat in hot and humid summer in Tokyo. Brown looked nice on her as well, but maybe next time.
I have a pair of cargo pants myself. I like them by design, especially because they make my legs look longer
: )
Long sleeve T-shirt :
To match dark color cargo pants, I suggested items in dark gray and black to match. They were very thin and light, and made with quick-drying and anti-sweat fabric. This kind of material would be essential to work outside in hot season. Hope that she will be comfortable working this summer!
Short sleeve T-shirt :
She was looking for something to layer on to go to lunch or to meet her clients during her job.
I found a crisp white T-shirt which would give a clean impression, as well as brightness to her dark color outfit. An interesting pattern drawn on the T-shirt brought some fun to the coordinate.
Marsha bought 6 items at this shopping.
I cannot wait to see her working in this cool outfit!
Thank you Marsha for such a fun time and experience.